Main content starts here, tab to start navigating
SFIZINI {SFEE • TSI • NEE}
AN ORIGINAL INVENTION BY CHEF ROCCO PEZZANO THAT COMBINES OLD WORLD FLAVORS WITH A MODERN TWIST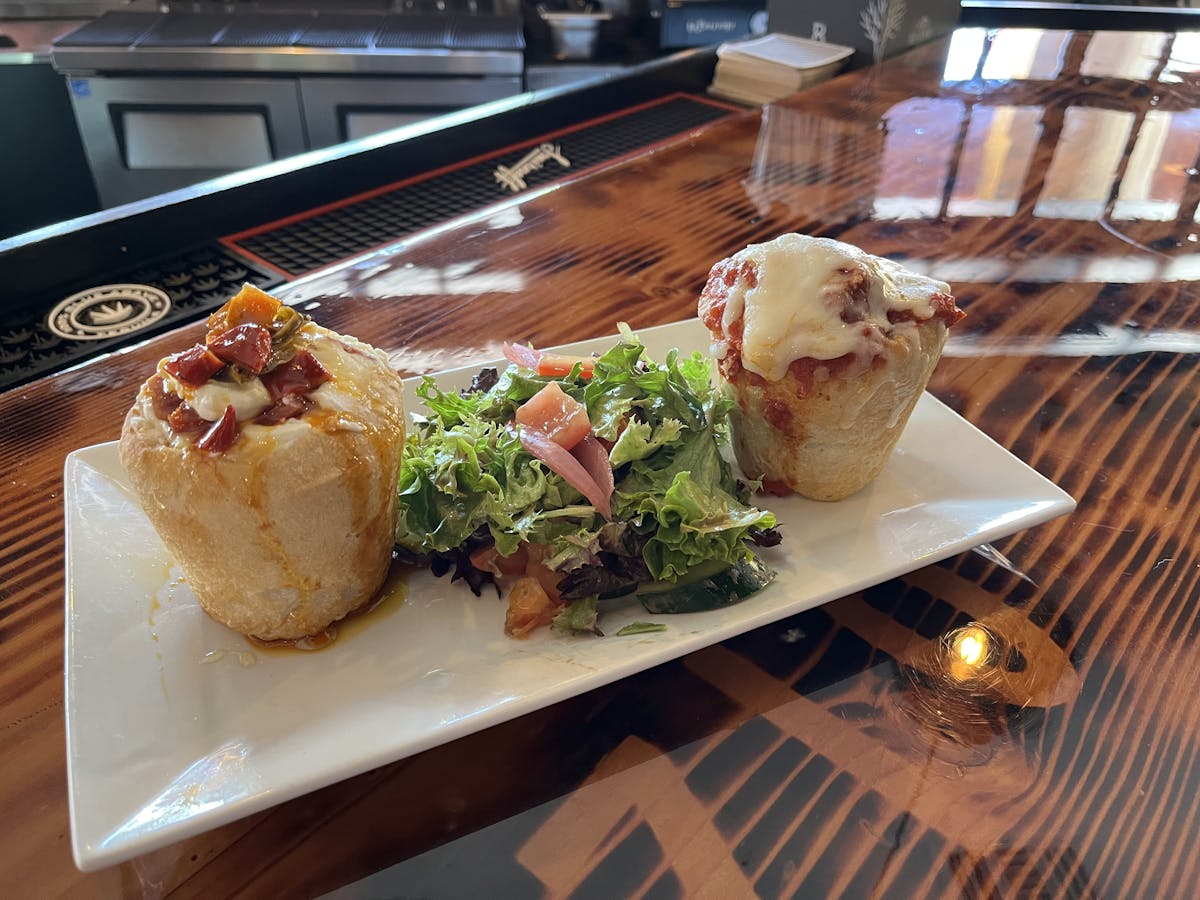 THE ORIGINAL SFIZINI
Much like many Italian foods, SFIZINI has a unique story behind it.
An old taste wrapped in a new shape.
Created by Chef Rocco Pezzano,
SFIZINI is an original invention that combines Old World recipes with a modern twist. Inspired by his memories of family cooking while being brought up in Southern Calabria, Rocco recalled his mother hollowing fresh bread and filling it with the goods of meals that were being prepared. He took this concept and combined our fresh-baked-daily bread with the classics of Italian recipes to create SFIZINI, an original and delicious take on a sandwich that ensures flavor and warmth in every bite.
What makes SFIZINI unique is its combination of old and new, tradition and innovation. SFIZINI is cultivated by three simple steps that make what we serve the true original SFIZINI.
1. THE BREAD
Our dough made from scratch and baked fresh in house daily is the base of all SFIZINI

2. THE FLAVORS
The flavors we serve inside SFIZNI are culminated by authentic old world recipes with a modern twist

3. THE PASSION
SFIZNI was an original creation with the intent to share the love and warmth of family cooking with others while presenting truly authentic Italian flavors in a fun and modern format for all to enjoy.